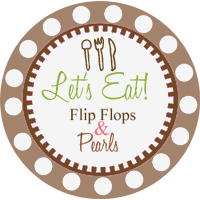 I believe that every woman should have a specialty when it comes to cooking- a go-to, adaptable item that is always a hit. I have a friend that makes the most amazing cupcakes, and another who's casseroles are to-die-for. My signature dish is crepes. My mom made simple crepes for me as a child with butter and maple syrup. Since then I have come up with many different crepe options, both savory and sweet. This recipe is an easy one to start with if you have never made crepes before, and is delicious at any time: morning, noon, or night. Most ingredients are probably already in your cupboard or fridge. I use an ancient electric skillet (someday I will own a crepe pan!) but you can use a large stovetop skillet as well.
Ingredients
Strawberry Creme:
2 c Sliced Strawberries
1/4 c Sugar
1 pkg. Softened Cream Cheese
1/4 c Powdered Sugar
Crepe Batter:
2 T Sugar
1/4 tsp. Vanilla
2 Eggs
3/4 c Milk
1 T Butter
1/2 c Flour
1/4 tsp. Salt
Topping:
Whipped Cream
Powdered Sugar
Berries of Your Choice
To Make the Strawberry Creme:
Combine strawberries and sugar and chill. Mix cream cheese and powdered sugar. Stir in chilled strawberries.
To Make the Crepes:
Combine all ingredients in food processor. Pour about a six inch circle of batter onto a greased skillet (350 degrees for electric, medium high for stovetop). Swirl the batter into a 10-12 inch circle. The crepe will be done when the edges are turning golden brown. Transfer the crepe to a plate, and fill with the cream. Fold the crepe in half and top with whipped cream, powdered sugar, and berries.
Serves 4
You May Also Like: