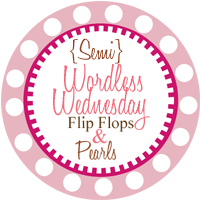 I know I've been talking a lot lately about how summer is coming up. It's because summer is a time for me to relax and really get some things done that I normally don't have time to do. This year I really want to learn to do some new things with my hair. With some stages in between, I have the exact same style as I did when I was a kid, long and straight, with blunt bangs. While I don't want to change the cut because it is so easy to take care of, I want to find some ways to style it that are a bit more fun. Here are some of my inspirations.
Three ponytails that were then sectioned, looped, and pinned. I think I can definitely do this one. What a fun updo idea.
I'm always willing to try a little something new with my color, as long as it's not too drastic of a change. I think I want to do something like this ombre effect.
More ombre coloring, only this time it is shown on hair styled like mine. I think I can do this.
I love everything about this look, from the hair to the makeup. I'm going to need to do some serious practicing with my teasing comb.
This is a very pretty updo. I think I just need to get out a large barrel curling iron and lots of bobby pins.
If  could have anyone's hair, it would be Kate Beckinsale. It's always so put together but at the same time, not fussy. For this ponytail: teasing comb and hairspray.
I have a great hairstylist, and she showed me how to do this to my hair (with my bangs of course). She made it look so easy, but I'm going to master it over vacation.
You May Also Like: